CDE Newsletter "Insight" ISSUE 01
08 Sep 2020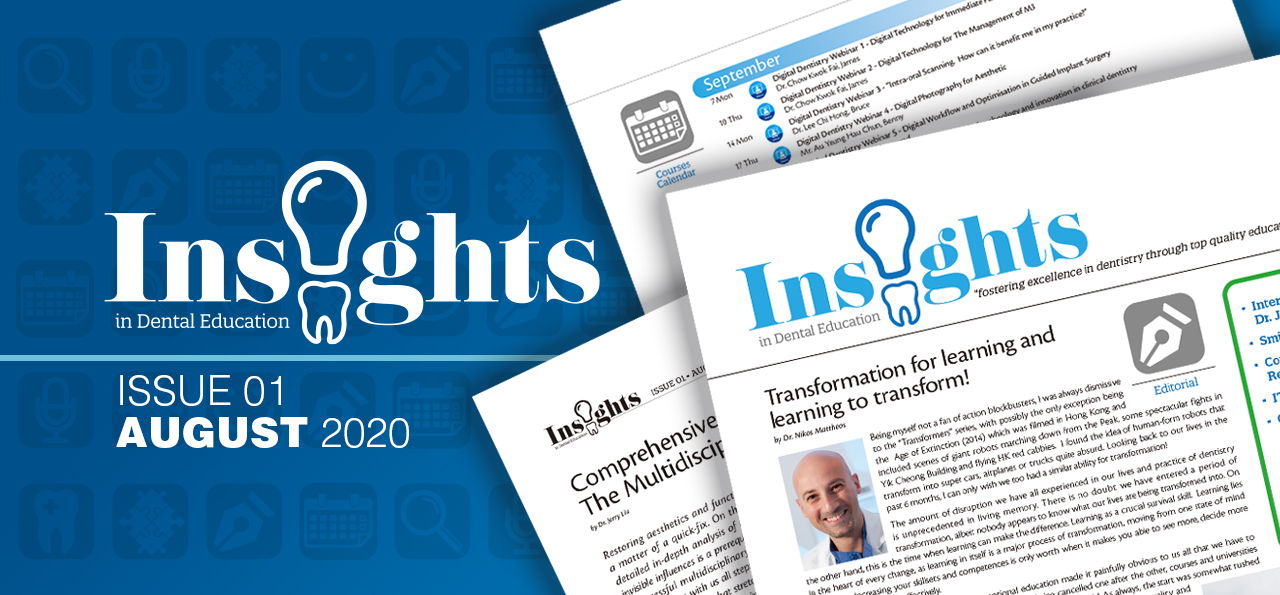 Let us welcome you to our first "Insights", the CDE Newsletter with the latest news in dentistry and education, articles, helpful hints and tips, events, and opportunities to participate in our learning community. 
In our first newsletter, don't miss the interview with Dr. James Chow, the article and case discussion on the management of "gummy smile" by Dr. Jack Ji and a comprehensive oral rehabilitation case by Dr. Jerry Liu. Furthermore, you can find news about the ITI Campus in Hong Kong and other updates on upcoming events!
We aspire for this newsletter to become a valuable source of information and communication and we would welcome contributions from colleagues.  Please don't hesitate to share your feedback and suggestions with us and help us improve!