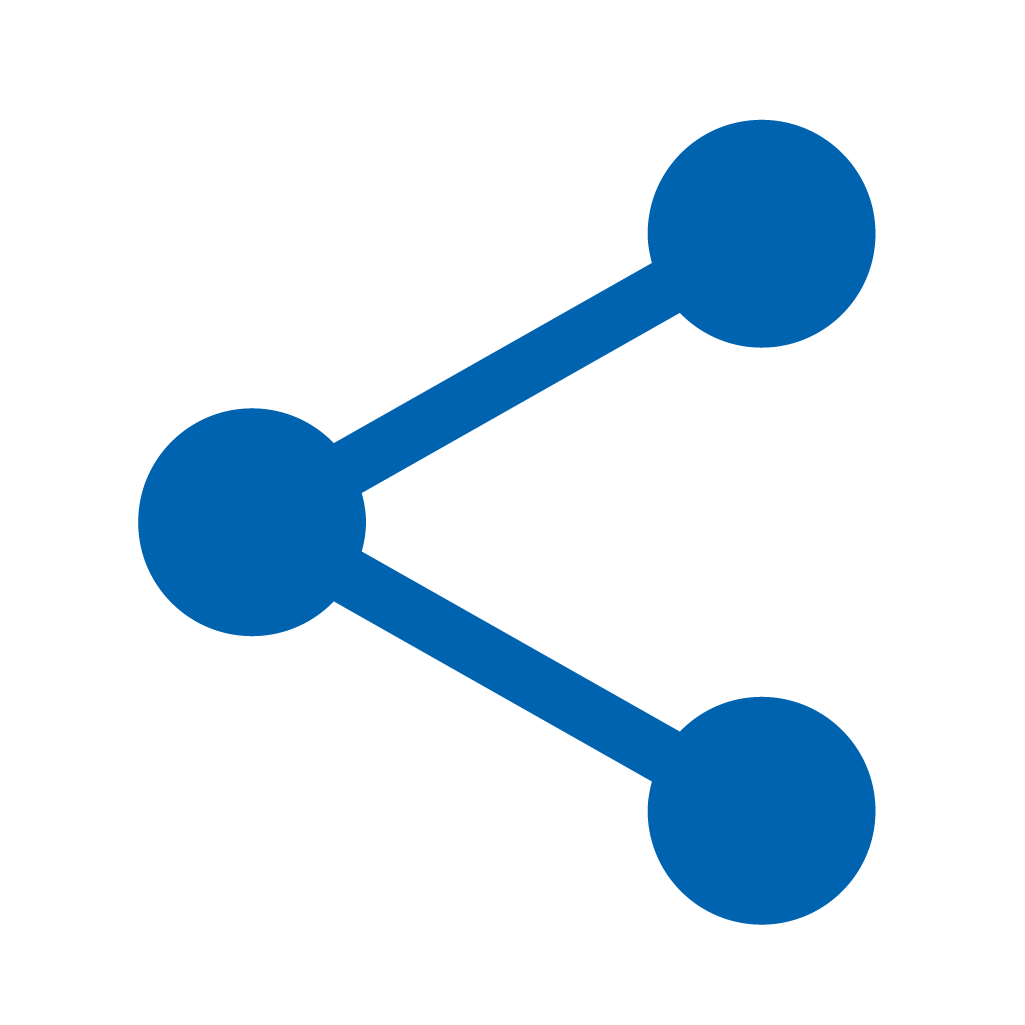 Start Date: 2024-03-13
Speaker:
Dr. Fok Wai Chung, Raymond. BDS (HKU)
Comprehensive Dental Surgical Assistant Course
Course Highlight: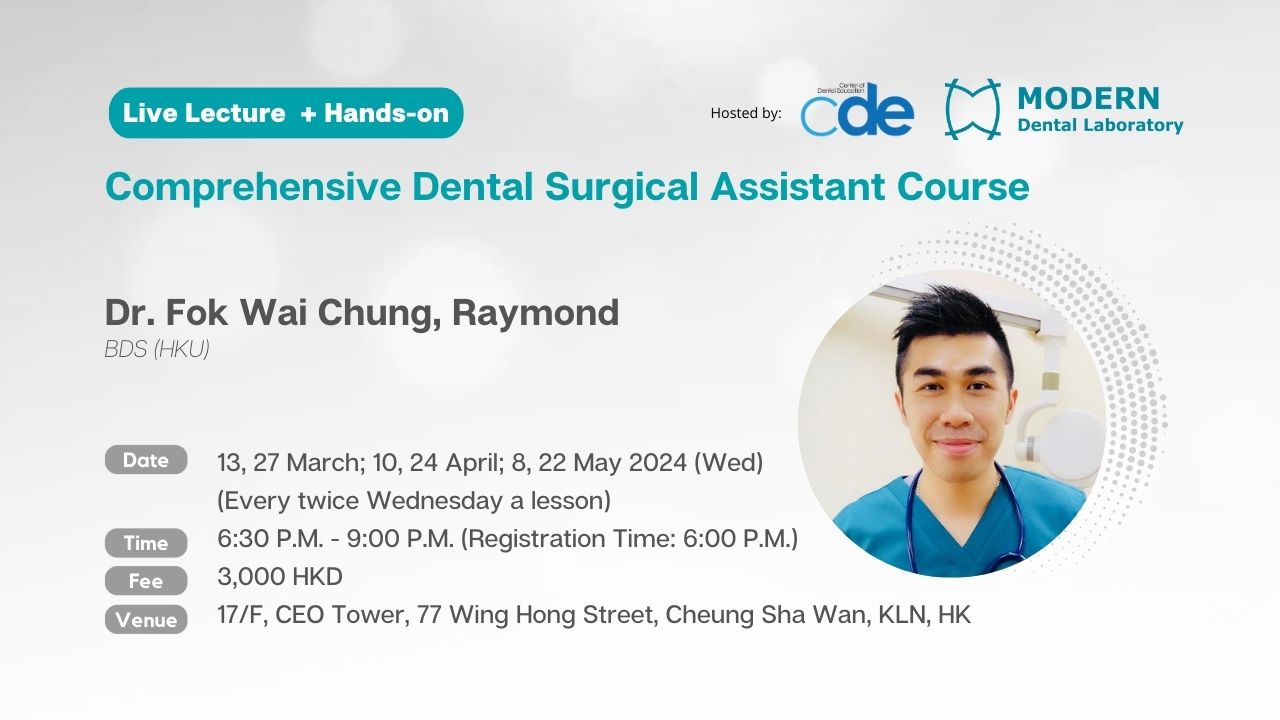 Abstract
Want to become a Dental Surgery Assistant? 

A Dental Surgery Assistant, who assists the dentist at the chair side and provides the care of patients before, during and after treatment, plays a key role in the dental team. His/Her skills, knowledge and attitude can make an enormous difference in how a patient receives the treatment and how he/she helps the dentist achieve their goals. So, do you want to: 
Equip yourself with necessary skills and attitude? 

Attend training offered by highly qualified and experienced dental professionals? 

Impress your potential employer with official training and certification in dental assisting? 

Pursue a stable and secure career as a Dental Surgery Assistant? 

Help people bring their smile back? 
If you say YES to all the above questions, what are you waiting for? This is the right course for you.
Program Feature
This program aims to train you to be qualified / certified Dental Surgery Assistant 

All training is offered by experienced Dentists and auxiliaries. 

4 hours of hands-on experience 

Teach in English and Cantonese



Course Schedules
Lesson 1 (13th March 2024, Wed): 
"From Prevention to Treatment" - Fundamental Dental Science 
- Dental anatomy & charting 
- Common dental diseases 
Lesson 2 (27th March 2024, Wed): 
Infection Control in Dental office and medical problems in dentistry 
- Infection control protocols in dental office 
- Common medical problems
- Dental medicines
- Medical emergencies in dental office         
Lesson 3 (10th April 2024, Wed): 
Contemporary Operative dentistry
- Instruments
- Moisture control 
- Restorative materials & procedures
- Endodontics        
Lesson 4 (24th April 2024, Wed): 
Oral rehabilitation & Prosthodontics 
- Impression materials 
- Removable prosthodontics 
- Fixed prosthodontics 
- Digital scanning         
Lesson 5 (8th May 2024, Wed): 
"The Secret behind a smile" - Cosmetic dentistry & Orthodontics 
- Periodontology 
- Whitening 
- Fixed orthodontics 
- Removable orthodontics         
Lesson 6 (22nd May 2024, Wed):
"A Journey from extraction to implant replacement" - Oral surgery & Implants
- Dental X-rays 
- Extraction & Minor oral surgery 
- Implant surgery
- Implant prosthodontics
Speaker
Dr. Fok Wai Chung, Raymond.
Nature of Qualification: BDS (HKU)
Speaker Profile

Dr. Fok graduated from the University of Hong Kong in 2009 and since then he has been working in close collaboration with specialists from various dental disciplines in a dental group practice. He is currently running a private clinic with his work mainly focusing on oral surgery and implant dentistry. In addition to his clinical work, Dr. Fok is also appointed as Programme Director for several DSA training programmes where he offers courses to beginners or current DSAs for equipping them with necessary skills to cope with the clinical and administrative works in a dental clinic.
Enquiry: 8481 1770/course@cde.hk
DATE

2024-03-13(Wed).
2024-03-27(Wed).
2024-04-10(Wed).
2024-04-24(Wed).
2024-05-08(Wed).
2024-05-22(Wed).

TIME

GMT +8
6:30 pm - 9:00 pm

PRICE

HK$3,000