ClinCheck Modifications with Vibration Device
15 Jun 2022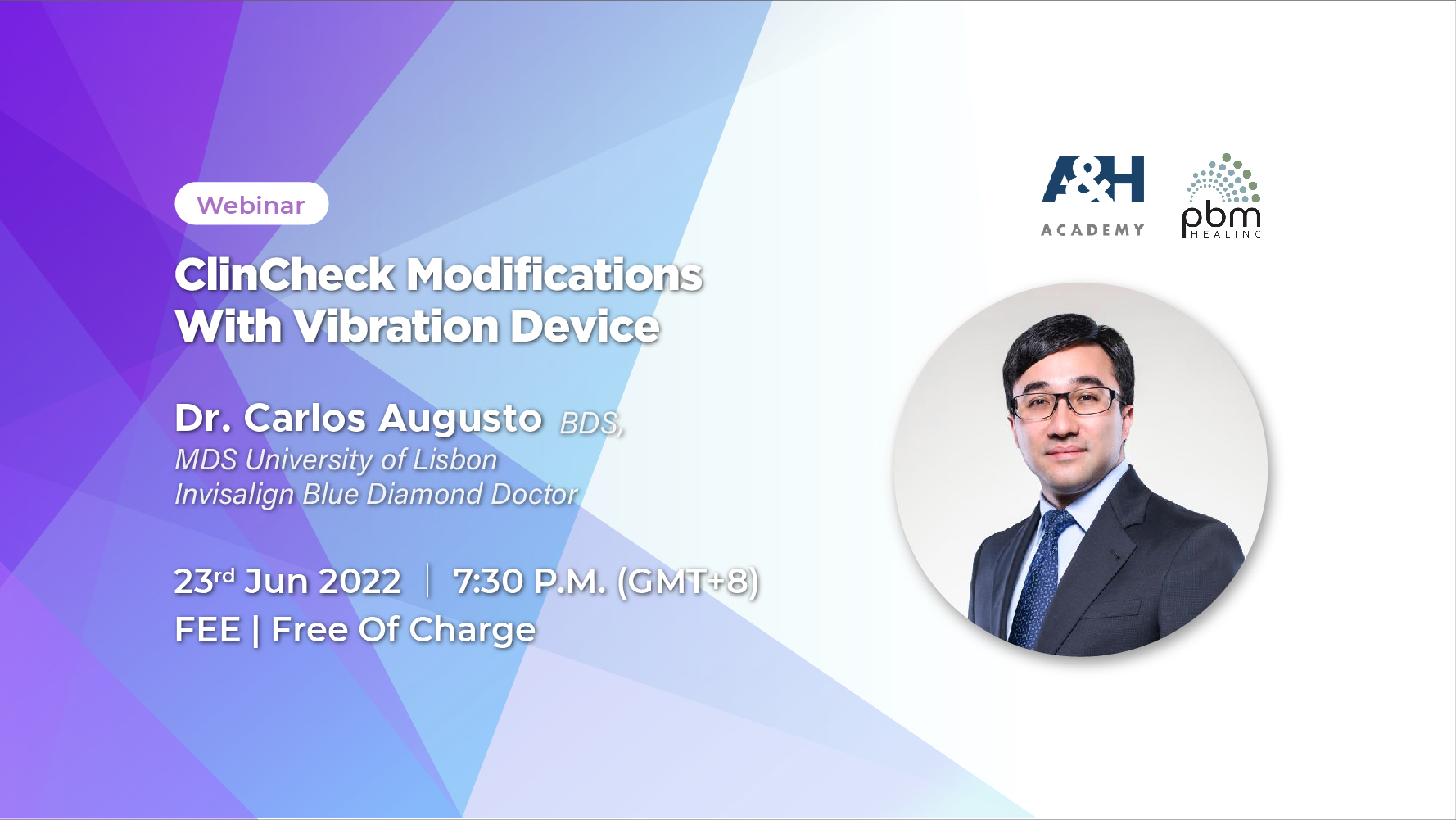 Topic:"ClinCheck Modifications with Vibration Device"
Date & time:  23rd Jun 2022 │7:30 P.M. (GMT+8) 
Language: English (with Japanese translation) 
Topics:
•        What is Invisalign clincheck?
•        How to modify it?
•        How to communicate with the technician?
•        What should I do when 1st clincheck arrive.
•        Clincheck Modifications Tips
Lecturers: 
Dr Carlos Augusto, BDS,
MDS University of Lisbon
Invisalign Blue Diamond Doctor
Dr Carlos Augusto graduated from the University of Lisbon, Portugal in Year 2004 and obtained Master degree of Dentistry in Year of 2010
He is serving as the FDI World Dental Federation National Liaison Officer
As a licensed Invisalign provider since Year 2007, Dr. Carlos has treated over 4000 Invisalign cases and is currently Blue Diamond level
Dr Carlos has been hosting "Greater China Practice Management Program" for Invisalign and is speaker of Asia Pacific Dental Congress, International College of Dentist Congress and has been invited speaker at numerous other Invisalign events in the World and is currently a member of GP Advisory Board of APAC.
ZOOM Registration link

https://bit.ly/Vib_device_webinar_JUNE  (expired)
Please contact info@pbmhealing.com for detail related to this course.