What is the Science behind Aligner Attachments/Engagers?
30 May 2022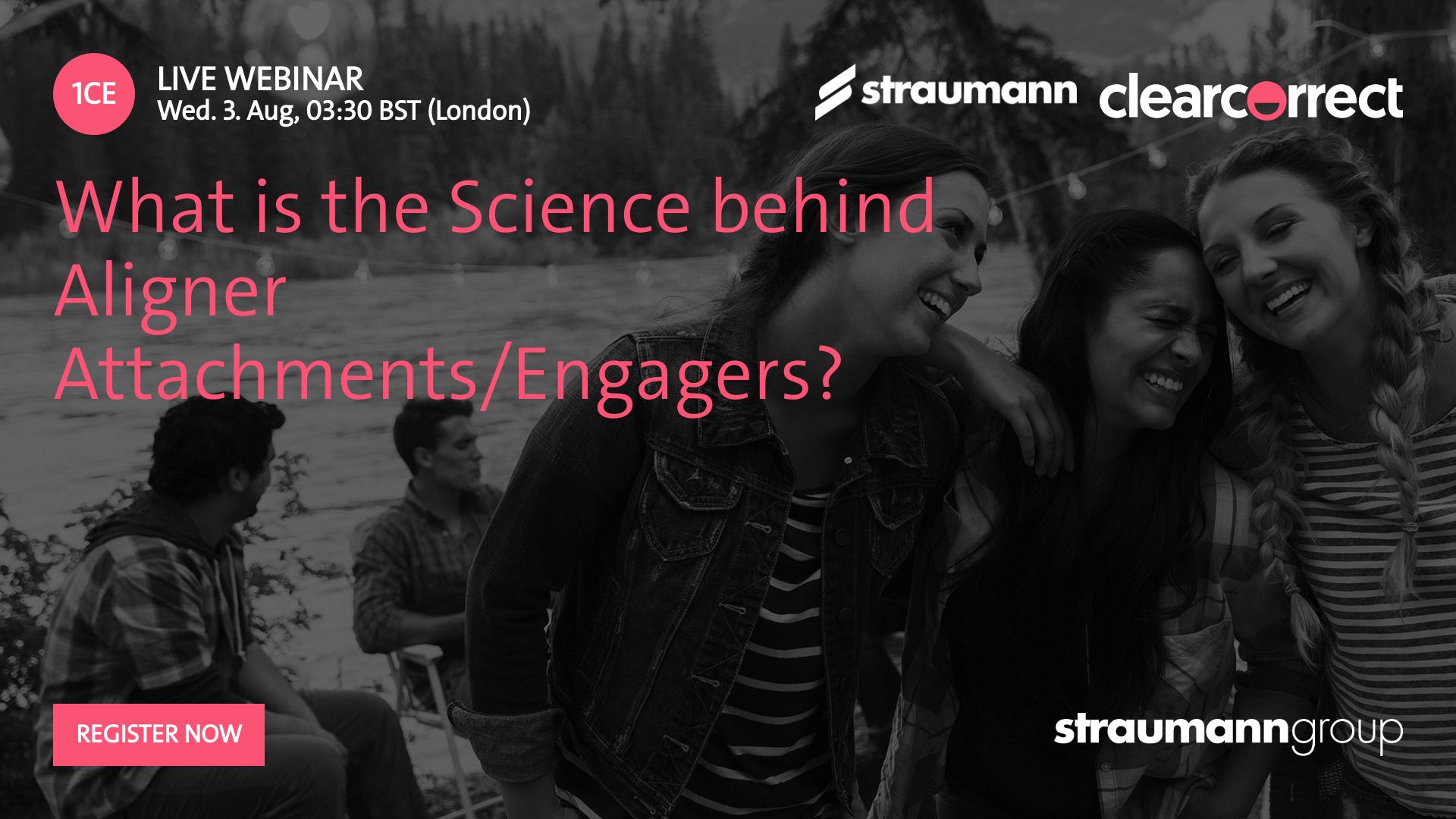 Topic: What is the Science behind Aligner Attachments/Engagers?
Date & TIme: 3 Aug 2022, 10:30 AM HKT (Hong Kong)
Key Learnings:
Despite the widespread utilization of aligner attachments/engagers, there is relatively little evidence for their efficacy in the scientific literature. The topic is further complicated by the diversity of clinical opinions regarding their use and effectiveness. Some clinicians use attachments/engagers on almost all the teeth while others use none at all. +
This presentation will focus on the evidence for using attachments and provide insight regarding key tooth movements where they are required and review the relative effectiveness of the various designs. The goal of this presentation is to provide quality information to participants so they can make effective decisions regard use of attachments in their aligner treatments.
Learn about the basic aligner attachment/engager designs.
Understand how the various designs deliver biomechanical forces.
Know the relative efficacy of the various attachment designs for specific tooth movements.
Learn about effective tooth movements without the use of attachments/engagers.
Speaker: Professor Dr. James Mah
Professor Dr. James Mah is the Program Director in Orthodontics at the University of Nevada, Las Vegas. He obtained his Doctorate of Dental Surgery, Master of Science degrees and his Certificate of Specialization in Orthodontics from the University of Alberta and his Doctorate of Medical Science degree from Harvard University. Professor Dr. Mah has authored over 100 publications and several textbook chapters. His research is focused on the biomechanics of aligners, use of botulinum toxin for bruxism and biology of tooth movement. He has made over 300 national and international presentations. He also serves as Associate Editor of the Journal of Aligner Orthodontics and is a reviewer for the American Journal of Orthodontics & Dentofacial Orthopedics, Journal of Clinical Orthodontics and the Angle Orthodontist.
Register Now:
https://campuslive.straumann.com/en/webinar/what-is-the-science-behind-aligner-attachments-engagers-w-75346/?sb=ce-certificate#menu