Prosthetic Hardware complications in implantology: An update with novel materials and workflows
17 May 2022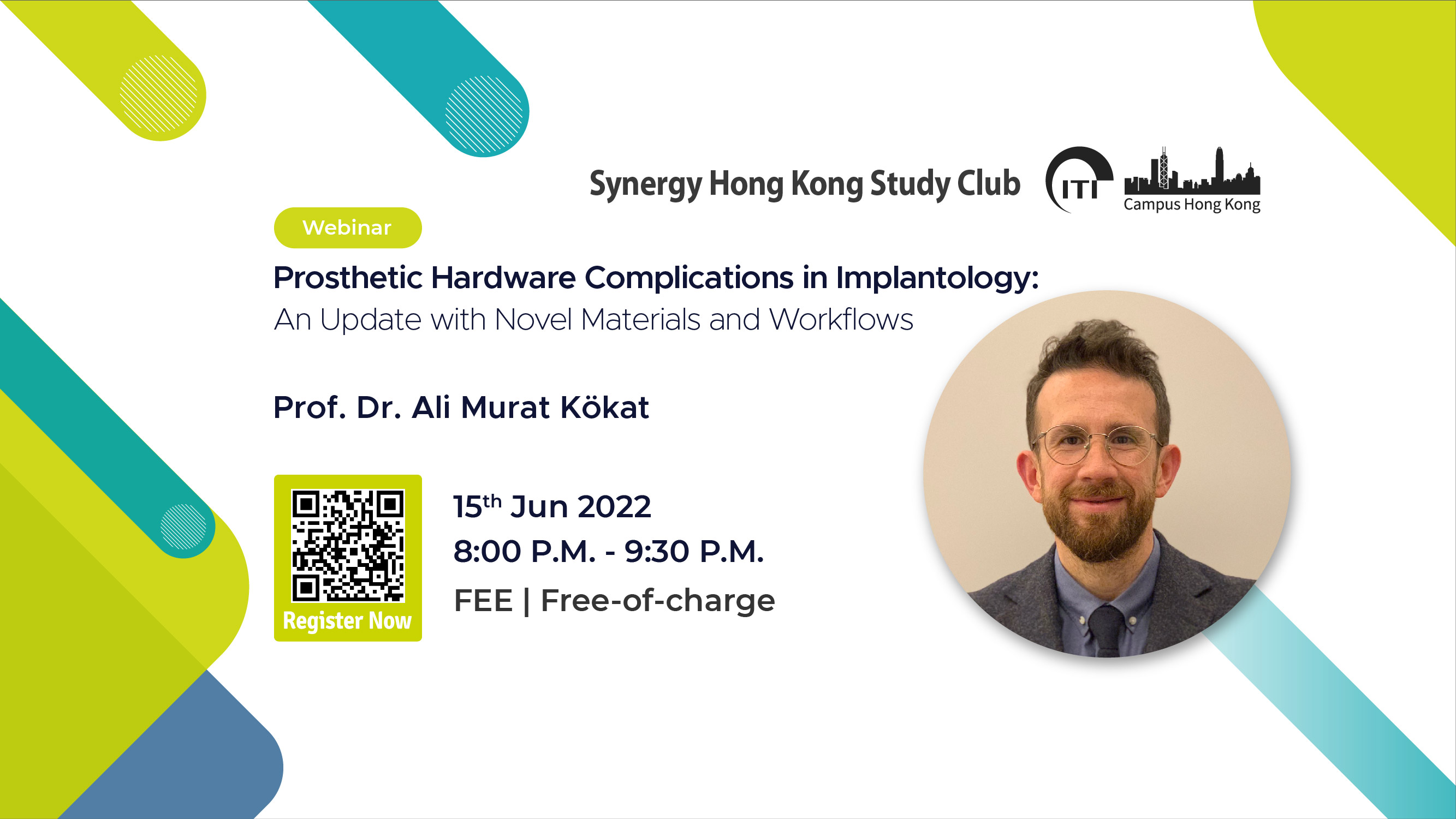 Prosthetic Hardware complications in implantology: An update with novel materials and workflows
Prof. Dr. Ali Murat Kökat
Description
Complications have always been a part of daily practice in dentistry and the one of the most unpleasant but attractive subjects in implantology.  Even with right treatment planning and, case selection and rehabilitation procedures guided by evidence-based dentistry principles; any patient or dental professional can deal with minor or major biological and hardware complications. Despite the famous quote 'Failure is the best teacher for success', complications should be prevented or at least managed in the best possible way.
This lecture will define a road map starting from planning with auxiliary tools like SAC and creating a virtual patient for a comprehensive analysis to managing old and new complications we have to handle in the digital era. Although the technology goes faster than evidence, our experiences with implant rehabilitations taught us a lot and keeps enlighten the future with solid scientific background. Selected cases from a broad prosthetic treatment range will create the base for discussing when and where to expect complications; how to manage them and how we can adapt novelties conveniently to our daily practice.
Description
Prof. Dr. Ali Murat Kökat
After graduating from Hacettepe University Faculty of Dentistry in 1998, Prof. Dr. Ali Murat Kökat completed his PhD in Prosthetic Dentistry in 2004. He worked as lecturer at Yeditepe University and he continued his career at Rheinische Friedrich Wilhelms University, as ITI Scholar for Oral, Dental and Maxillofacial Diseases and Surgery during 2008 and 2009. He received the title of associate professor in 2012, and in 2018, he was appointed as university professor in the Department of Prosthodontics, Faculty of Dentistry, Okan University.
Currently he is the coordinator of PhD program for Prosthetic Dentistry at Istanbul Aydın University and continues to work at his private practice.
He focuses on digital dentistry, porcelain laminate veneers and implantology and published many articles in international peer-reviewed journals besides courses and lectures on this topic regularly.  Dr. Kökat is an ITI Fellow and ITI Turkey & Azerbaijan Section Chair.
Registration: https://zoom.us/meeting/register/tJIqdOqvqD0tGd2eu36df7kLVvsDed0yY-QF   (expired)