CDE Newsletter "Insight" ISSUE 02
16 Dec 2020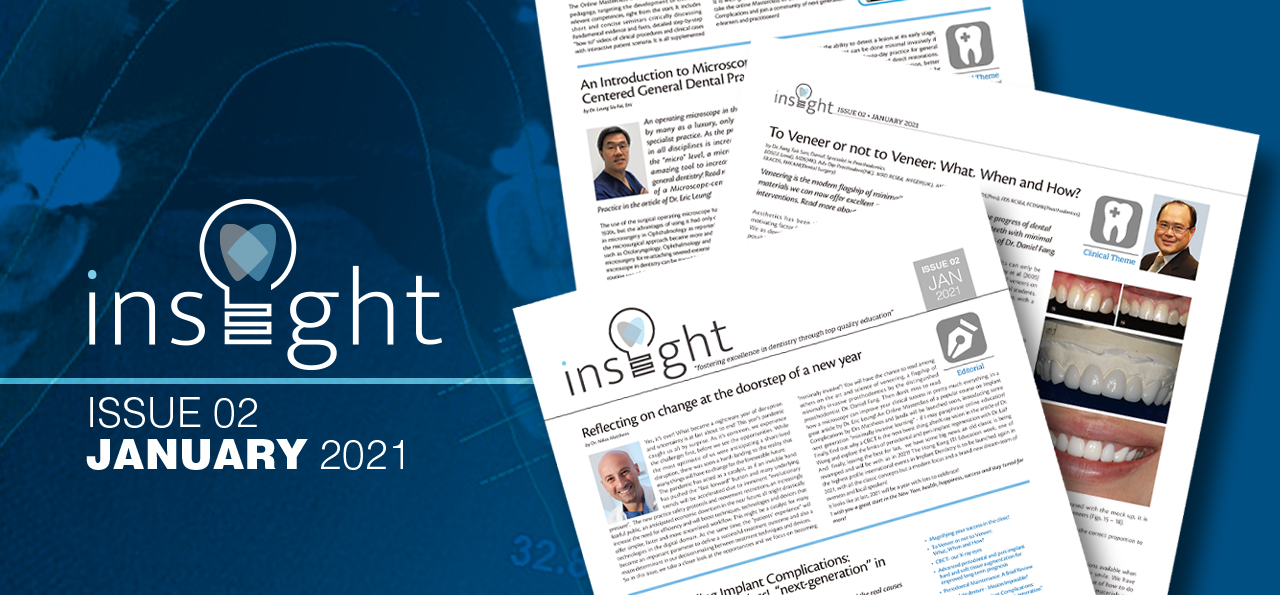 Our second issue of 'Insights' is officially out now! For those who are not familiar, 'Insights' is a newsletter from CDE that provides news relating to dentistry and education, also includes articles from professionals that educate and spread more information in the dental community.
This time around we have Dr. Eric Leung sharing his views on having microscopes in general practice. Dr. Daniel Fang shares his cases on veneers, Dr. Dennis Wong talks about his case of CBCT and Dr. Albert Lai gives his takes on periodontal regeneration. Our newsletter also includes Dr. Ruby Wong's case sharing on periodontal maintenance and Dr. Annie Wan's discussion on complete denture techniques. Don't miss other news on the online masterclass course and the ITI week featured in our newsletter!
We sincerely hope this newsletter can continue to be a platform to share more information and knowledge in our learning community. Please feel free to give us some feedback and help us improve!