The Impact of Digital Technology and Innovation in Clinical Dentistry
Start Date: 2020-09-24
Speaker:
Dr. Wong Keng Mun, BDS (Singapore), MSD (Washington, USA), Cert. Prosthodontics (Washington, USA)
Course Highlight: Complex oral rehabilitation treatment options with digital technology and software.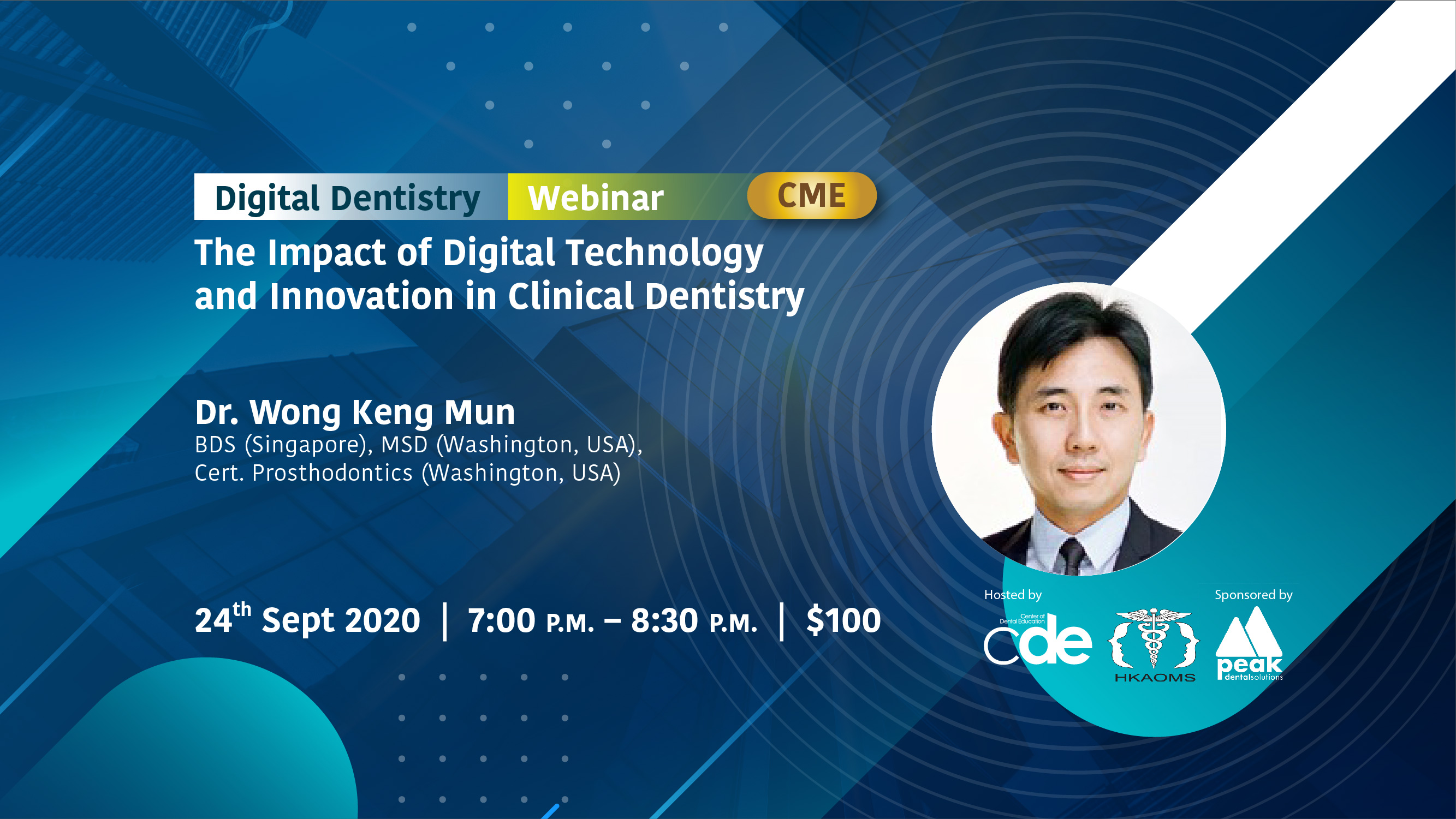 Guided surgery and Cad Cam dentistry:
It is always a challenge when a restorative dentist restores complex oral rehabilitation patient. Many clinical factors must be considered when treating such cases. These factors can be classified into aesthetics, function, structure and biology. With the advent of dental implants and the introduction of new digital technology and software, many more treatment options and possibilities are available. Together with traditional treatment approach, it can be very confusing for the restorative dentist to decide what to do from start to end.
This lecture will cover:
1.            Guided surgery in the aesthetic zone
2.            Digital impression technique
3.            Digital vs conventional smile design
4.            Laboratory communication
DATE

24 Sep 2020

TIME

GMT +8
7:00 pm - 8:30 pm

LOCATION

Zoom Online Platform

PRICE

HK$100