Complications in Implant Dentistry: My Experience
Start Date: 2020-07-07
Speaker:
Dr. Chang I Chun, Teoh M.Clin.Dent. Lond U, M.Sc. Manc. U, LDS (Eng) RCS
Course Highlight: Study Club, Implant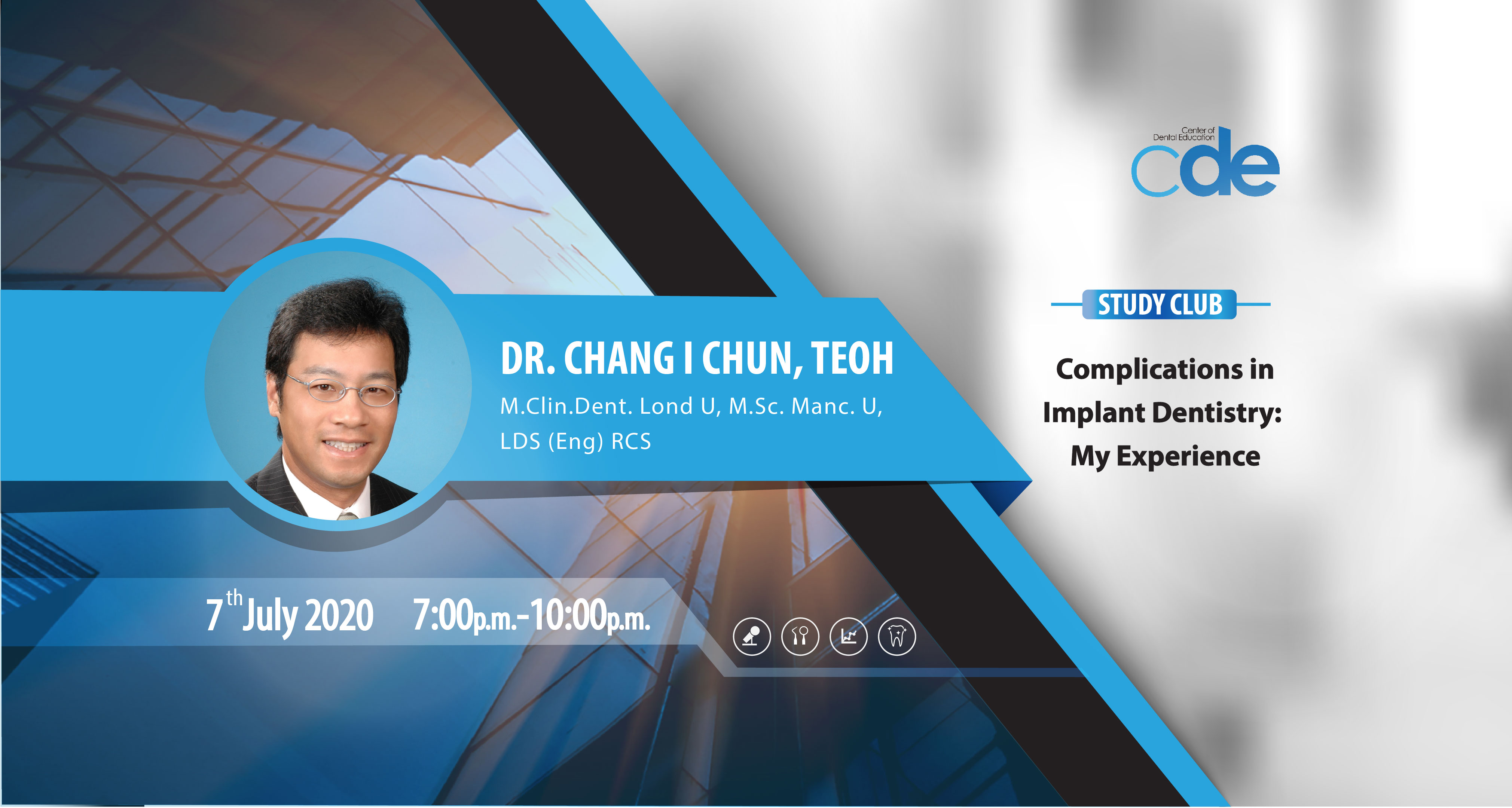 Complications in medical and dental profession, is almost a taboo subject to most clinicians and co-workers, especially those of their own. Many clinicians prefer not to mention them, or lock those cases in a bunker and vow not to revisit them. Yet, they often come back to haunt us, sometimes with vengeance. To many who involve in implant dentistry, on many occasions, are like sailors furnish with basic navigation equipment to the uncharted water trodden with mines. Complications challenge our ego, may even tarnish our reputation! However, by understanding how complications arise may offer us the opportunity to learn from our own misfortune and turn us to better clinicians.
Dr. Teoh would like to share his clinical experience on this humbling topic in an evening, he will cover complications such as malpositioning of implant; wound dehiscence and compromised bone graft; missing buccal bone and compromised aesthetics; early and late implant failure; and explanations & bone regeneration around ailing implant.
DATE

2020-07-07

TIME

GMT +8
7:00 pm - 10:00 pm

PRICE

FREE