Start Date: 2023-05-18
Speaker:
Dr. Cheung Chi Hang, Alex and Dr. Hui Sheung Yu, Bosco
Bone augmentation: Surgical technique exchanges
Course Highlight: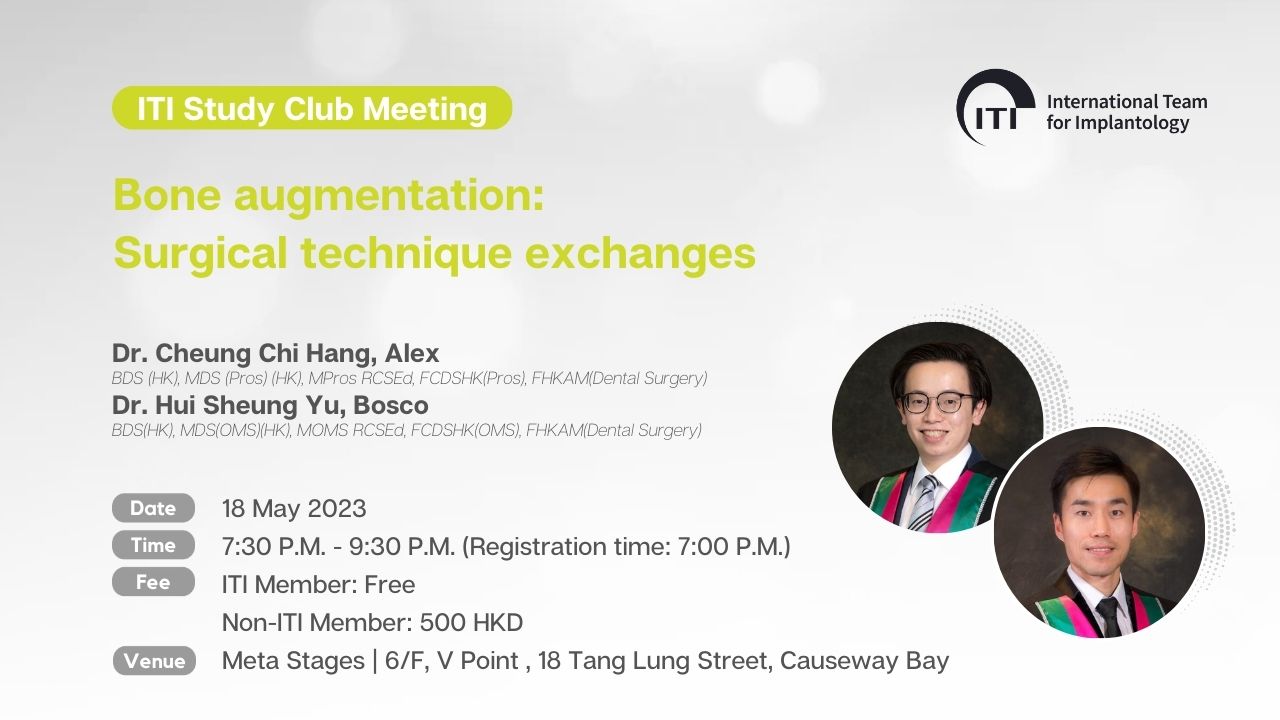 Adequate bone support is the foundation of successful implant therapy. However, the bone volume changes right after the extractions and there are various conditions that may affect the bone quality and quantity. Bone augmentation is the key to resolving the condition. Many of us use different types of bone substitutes, membranes, and techniques, we would like to have a night with every one of you to have a knowledge and experience exchange on this issue.
DATE

2023-05-18(THU)

TIME

GMT +8
7:30 pm - 9:30 pm

LOCATION

Meta Stages (6/F, V Point , 18 Tang Lung Street, Causeway Bay)

PRICE

HK$500