Start Date: 2022-08-22
Speaker:
Dr. Wan Kong Yuk, Annie. Specialist in Prosthodontics. BDS(HK), MClinDent(Pros) (Lond), MDS (Pros) (HK), AdvDip Prosthodont (HK), M Pros RCSEd, FCDSHK (Pros), FHKAM (Dental Surgery)
Temporomandibular Disorder in Daily Practice
Course Highlight: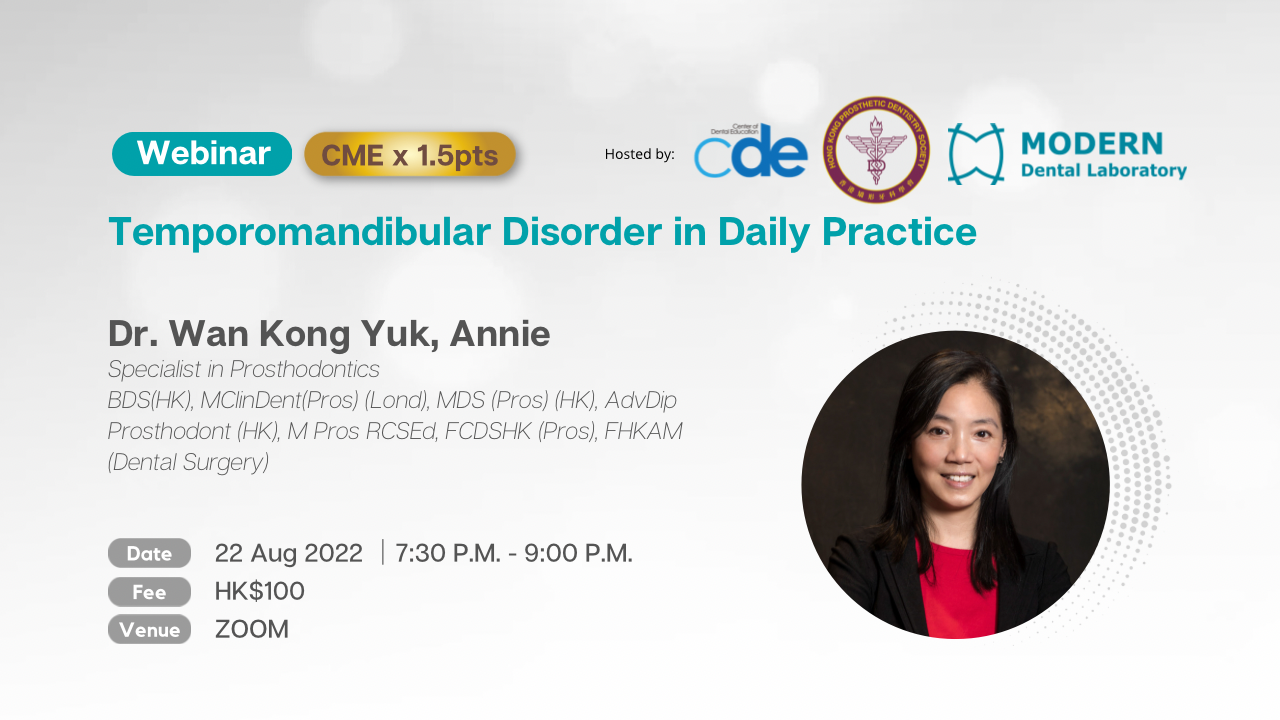 Synopsis of the lecture:
Management of Temporomandibular disorder (TMD) is a challenge to dentists in daily practice. It is estimated that around 30% of HK population present with symptoms of TMD which can affect everyday functions like speaking and chewing. This complexity arises from the many problems that can be associated with masticatory function.  In order to effectively manage TMD and orofacial pain disorders, the clinician should be able to diagnose these disorders properly and differentiate from other orofacial pain disorders prior to corresponding treatment can be selected. 
DATE

2022-08-22

TIME

GMT +8
7:30 pm - 9:00 pm

LOCATION

Live Webinar

PRICE

HK$100