Start Date: 2021-12-14
Speaker:
Dr. Johnathan E.M. Shen
Q&A of Lower Removable Denture Stability
Course Highlight: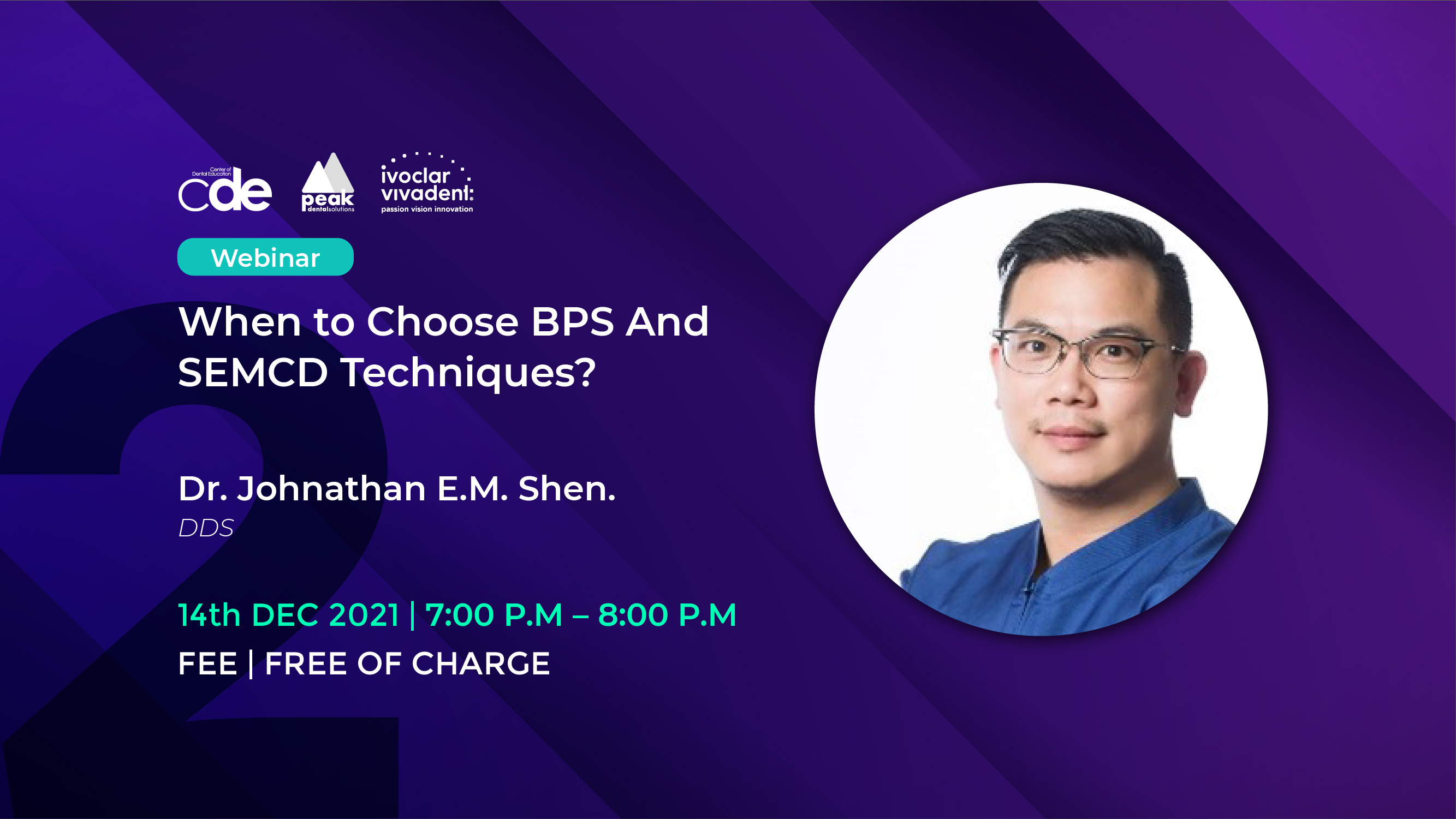 Suction Denture? BPS? Many people have heard of them and believe they are the same.
As one of the certified BPS and SEMCD instructors, the answer is "Actually, quite not." Let me explain a few key features of these systems and share some clinical cases with you, then you will have better visions and know-how to choose and apply these techniques on chair-side.   
Complete removable dentures are not just an appliance, it fulfill more than the biological functions of senior citizens.
Learning objective:
Learn the differences between BPS and SEMCD
DATE

14 Dec 2021

TIME

GMT +8
7:00 pm - 8:00 pm

LOCATION

Zoom Online Platform

PRICE

FREE