Start Date: 2021-11-16
Speaker:
Dr. Johnathan E.M. Shen
Key features of BPS
Course Highlight: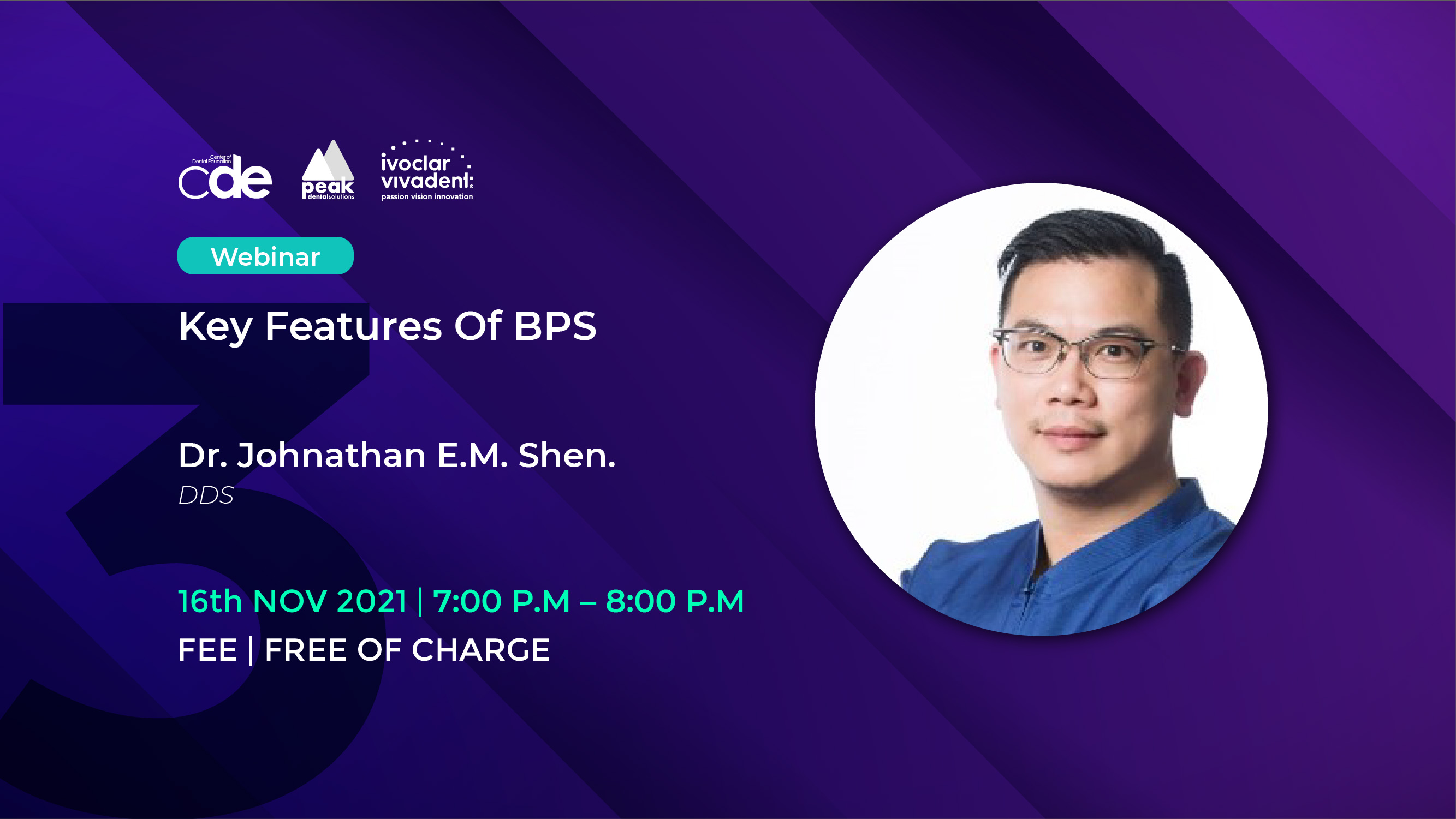 Have you ever felt beat down by the denture you received? Or how much and how many times do you spend on adjusting denture or occlusal to fit?
The success of a complete removable denture is not just a good impression. It is about techniques, choice of materials and tools, as well as teamwork.
Based on my personal experience, most issues are deal with different understandings of same thing, like which VD is the correct one? Where the border line should be. Why not from now on to standardize our 'Language' and develop a partnership with your technician. Fabricating a high-standard complete removable denture is easier than you think.
Let me share how to do it and how we work together.
Learning objectives:
The connections between BPS devices
DATE

16 Nov 2021

TIME

GMT +8
7:00 pm - 8:00 pm

LOCATION

Zoom Online Platform

PRICE

FREE