Start Date: 2021-10-26
Speaker:
Dr. Johnathan E.M. Shen
Why We Choose BPS
Course Highlight: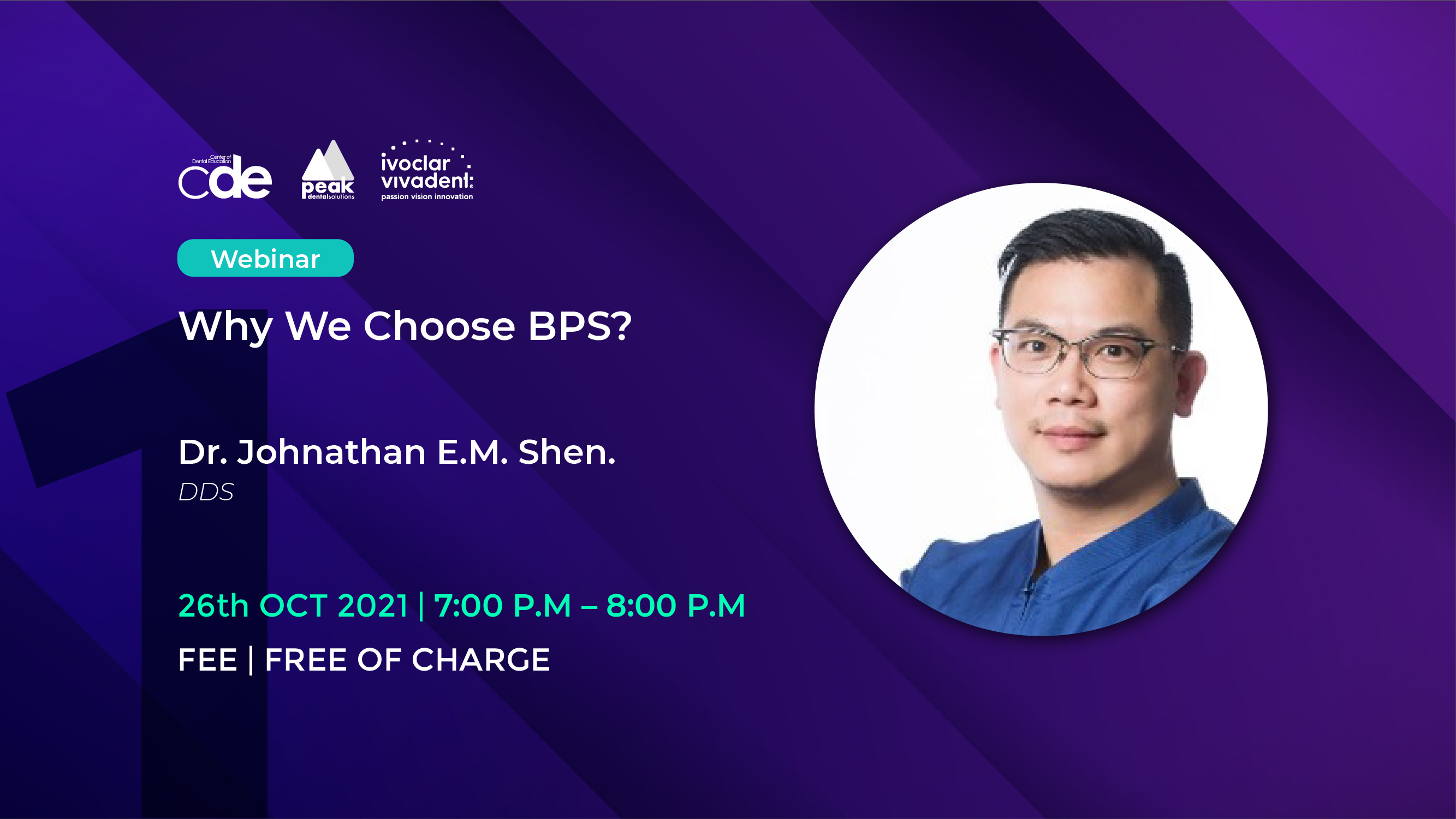 There are so many complete denture systems on the market, each has it's dominant features and benefits. But how can we combine all that we have learned and heard, then create a short-cut to make our practices more efficient and predictable?   
In the past decade, Biofunction Prosthesis System (BPS) has been a hot topic within the removable dentures sector, which is getting more and more attention amount Europe and the Far East. Maybe it is time to have a systematic understanding of BPS and see how to shape it into our powerful weapon clinically and commercially.
Without making a big investment, it just needs a little twist of mindset.
Learning objective:
To know the key features and benefits of BPS and take advantage of it
DATE

26 Oct 2021

TIME

GMT +8
7:00 pm - 8:00 pm

LOCATION

Zoom Online Platform

PRICE

FREE