Start Date: 2021-10-22
Speaker:
Dr. LAW HAU CHE, STEVE
No Abutment - No Cement - No Limits
Course Highlight: The Matrix, Future Digital Workflow, Matrix Powerbase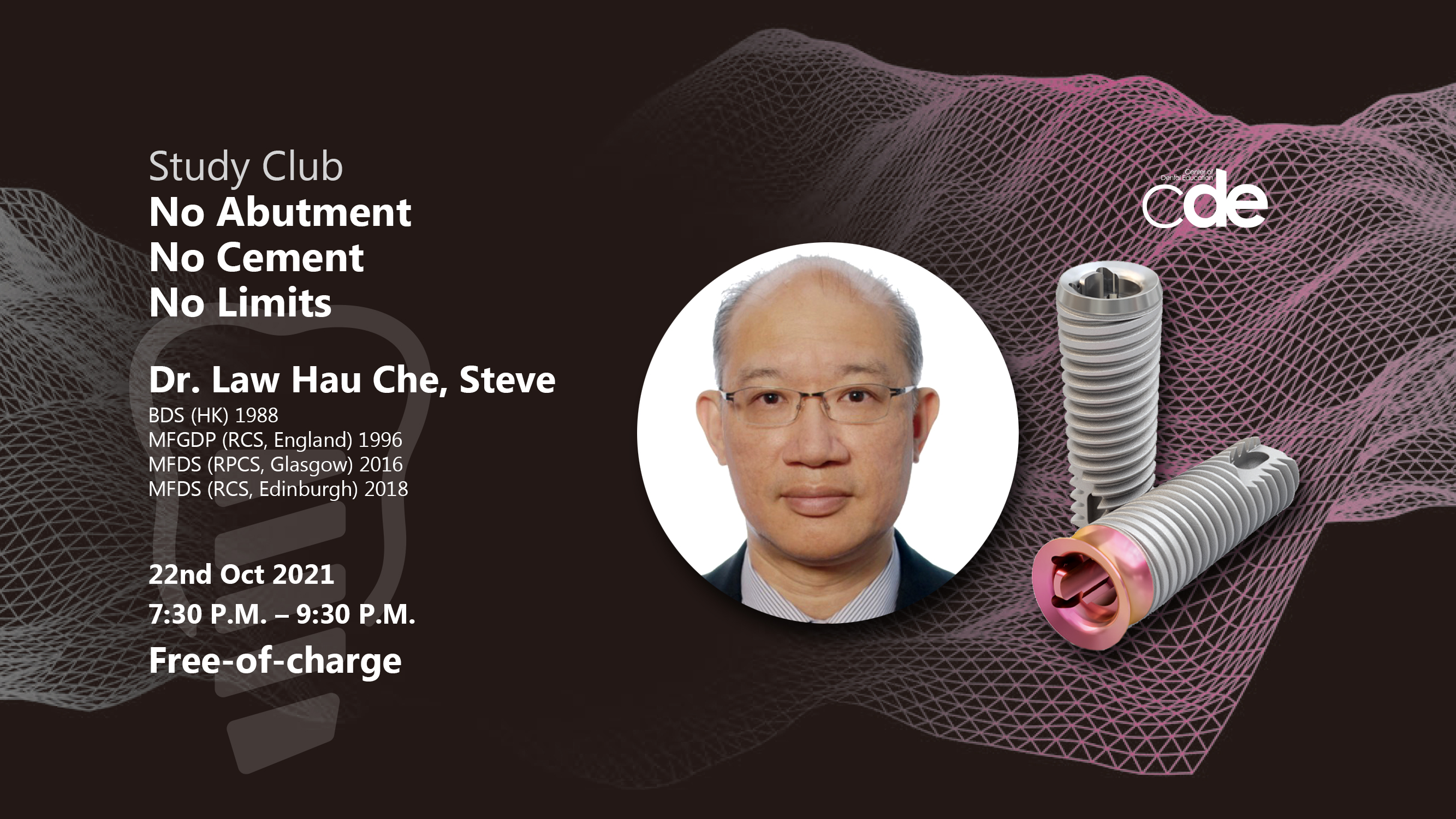 In the past years prosthetic manufacturing has completely changed and new materials were developed. However, the implant interfaces has remained unchanged for the last 30-40 years, leading to a mismatch between implant connections and modern prosthetic manufacturing.
TRI® vision was to connect these two worlds by thinking the other way around. In regards to the precision of today's milling technologies and from a CAD/CAM productions' point of view we have created the matrix® implant system, where no abutment and cementation is needed.
A technology ahead of its time, prepared to bring digital implantology to a new dimension.
ESTHETICS
+ Design Flexibility (emergence profile)
+ Zirconium directly on implant
+ Angulated screw- channel up to 20°
QUALITY
+ Stronger than abutments
+ Higher precision
+ No cement: 100% screw retained restorations
+ No risk of debonding
SIMPLICITY
+ Material & indication flexibility
+ Material & inventory cost savings
+ Streamlined portfolio & less components
+ Up to 100° between implant
IMMEDIACY
+ Time saving through elimination of manual work
+ Customized & consistent emergence profiles throughout the whole treatment process
+ Immediate full digital local workflow (chairside or labside)
DATE

2021-10-22

TIME

GMT +8
7:30 pm - 9:30 pm

PRICE

FREE