Start Date: 2021-02-03
Speaker:
Dr. Wong Man Cheong, Dennis. BDS (HK), FRACDS, FDS RCS Eng, FDS RCPS (Glasg), FDS RCS Ed, MSc DMFR KCL, MFDS RCS Ed, MFDS RCPS (Glasg), MClinDent (Fixed and Removable Pros) KCL
CBCT - Our X-ray Eyes
Course Highlight: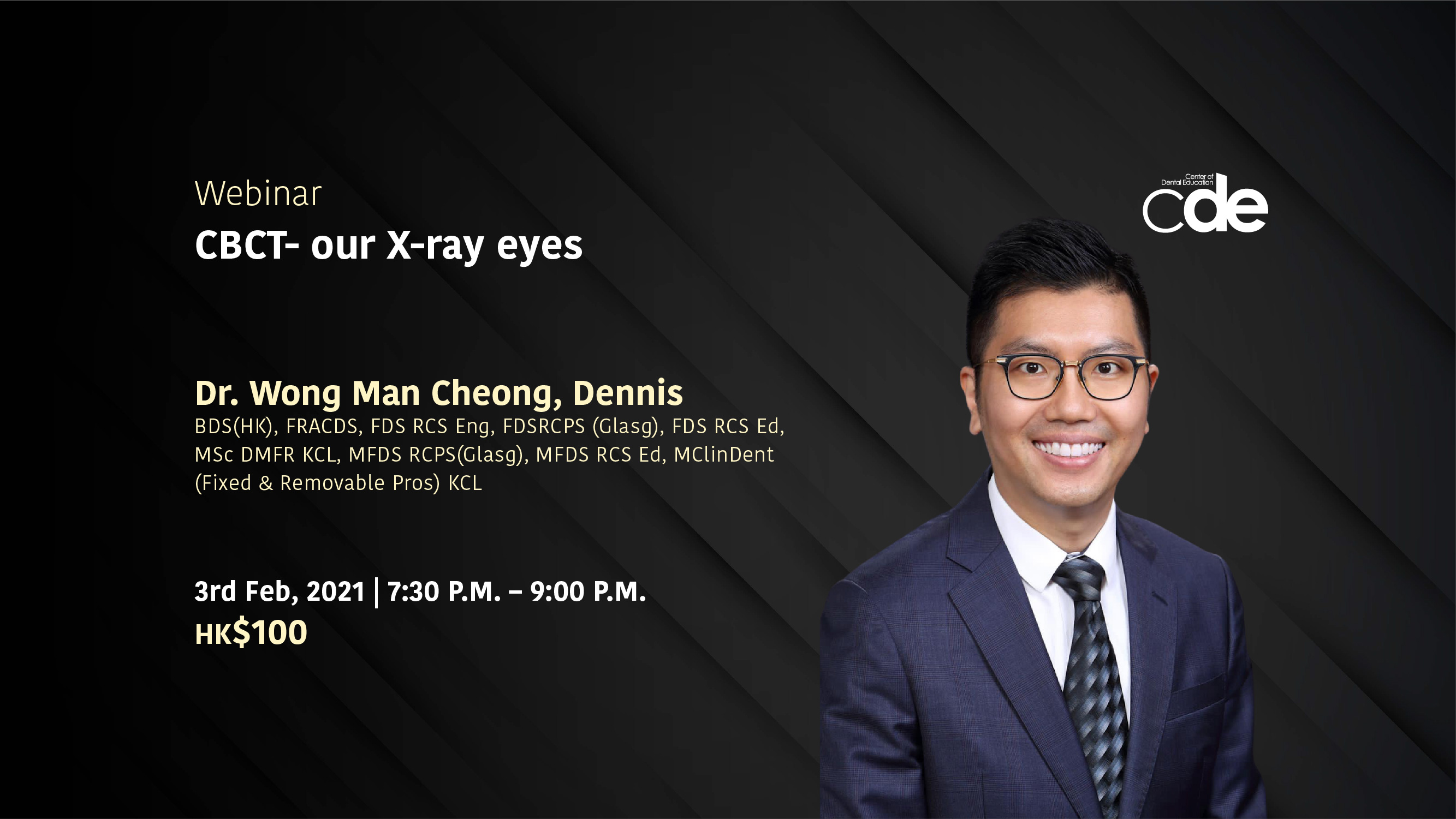 Two-dimensional imaging modalities have inherent limitations including image magnification, distortion and superimposition. Cone-beam computed tomography (CBCT), provides three-dimensional images with minimal geometric distortion and image superimposition. CBCT has been utilized for oral and maxillofacial surgery, implantology, orthodontics, endodontics, periodontics, restorative and forensic dentistry. 
This webinar provides an overview of applications of CBCT in dental practice.
Learning objective
1. To understand the application of CBCT in different dental disciplines
2. To understand the radiographic interpretation of CBCT images
DATE

2021-02-03

TIME

GMT +8
7:30 pm - 9:00 pm

LOCATION

Zoom Online Platform

PRICE

HK$100