Start Date: 2020-12-08
Speaker:
Dr. Ho King Lun, Dominic . BDS (HK), MDS (Perio) (HK), AdvDipPeriodont (HK), MRD RCSEd (Perio), FCDSHK (Periodontology), FHKAM (Dental Surgery), FDS RCSEd, FDS RCPS (Glasg.)
Introduction of Digital Dentistry - Implant Treatment Planning for Success
Course Highlight: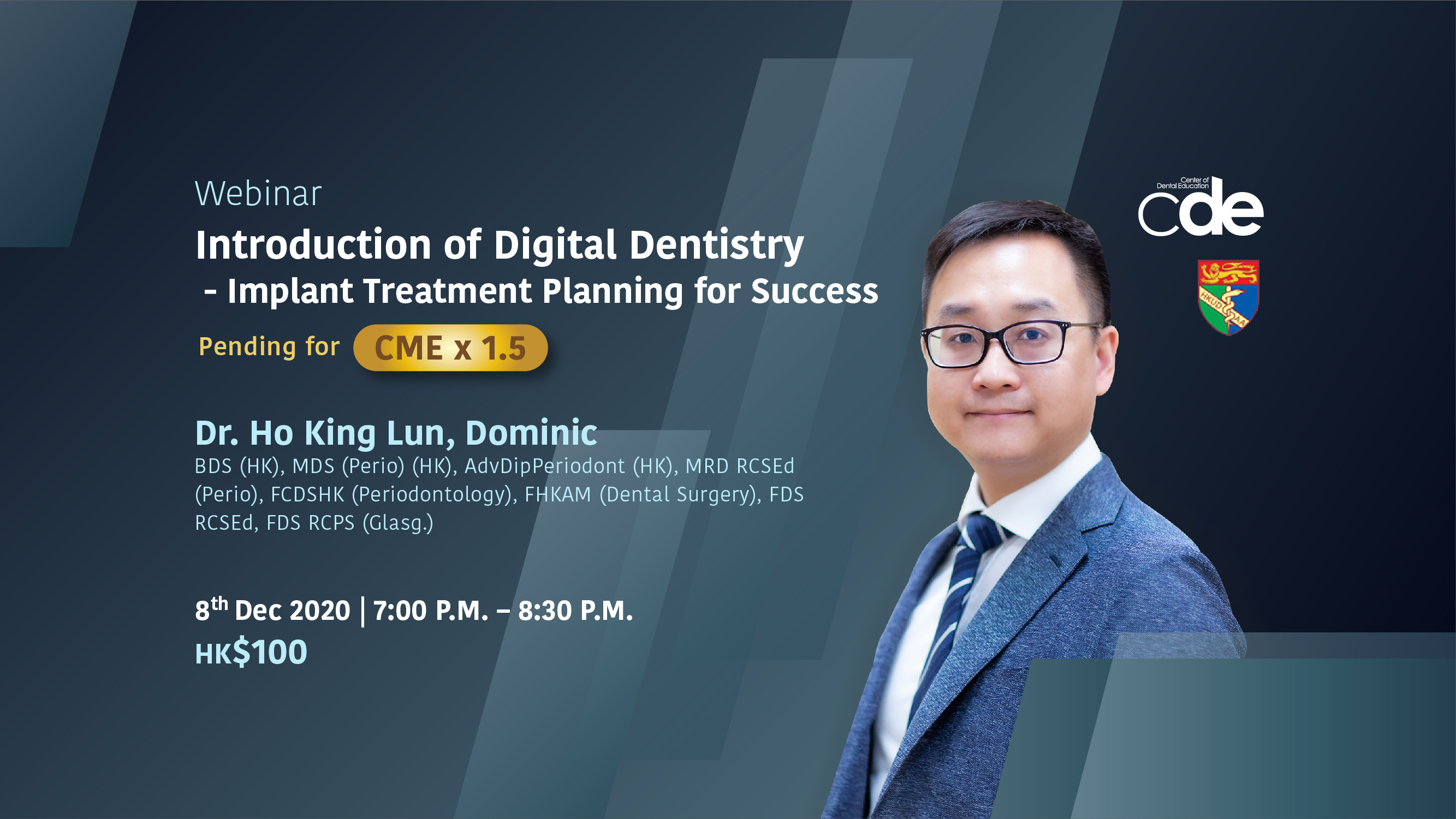 A proper implant pre-surgical assessment and surgical planning can ensure a smooth execution with minimum stress and achieving a predictable outcome. Thanks to the modern implant planning softwares, such procedure is simplified and convenient. The professional planning softwares create virtual 3-dimensional model with overlapping DICOM and STL data of the patients and allow clinicians to plan the implant in a desirable position and estimate the outcome of the implant placement. It also allows precise placement of the implant from the planned implant position to patient's implantation site with the use of surgical guides. This webinar aims at sharing the tips and experience of the use of implant planning software.
Learning Objectives
          An understanding of the principles and workflow of computer guide implant surgery
          Demonstration of step-by-step procedure of using Implant planning software
          Workflow for static guided implant surgery
DATE

8th Dec 2020

TIME

GMT +8
7:00 pm - 8:30 pm

LOCATION

Zoom Online Platform

PRICE

HK$100