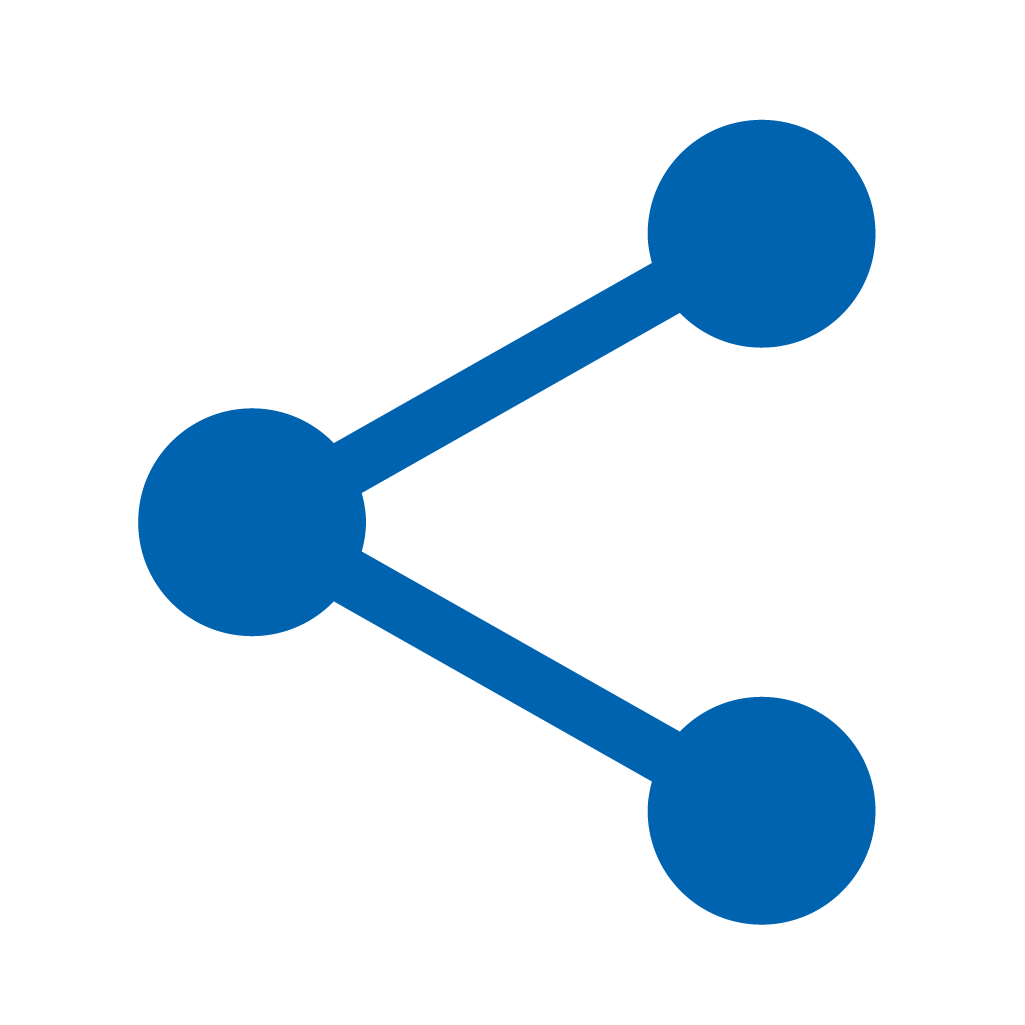 A New Perspective of Periodontics — Health and Esthetics around Teeth and Implants
Start Date: 2020-10-14
Speaker:
Dr. Ji Chao, Jack BDS (HK), MS, Cert in Perio Diplomate of American Board of Periodontology
Course Highlight: Immediate Implant Placement, Coverage of Exposed Root Surface, Diagnosis and Treatment of Gummy Smile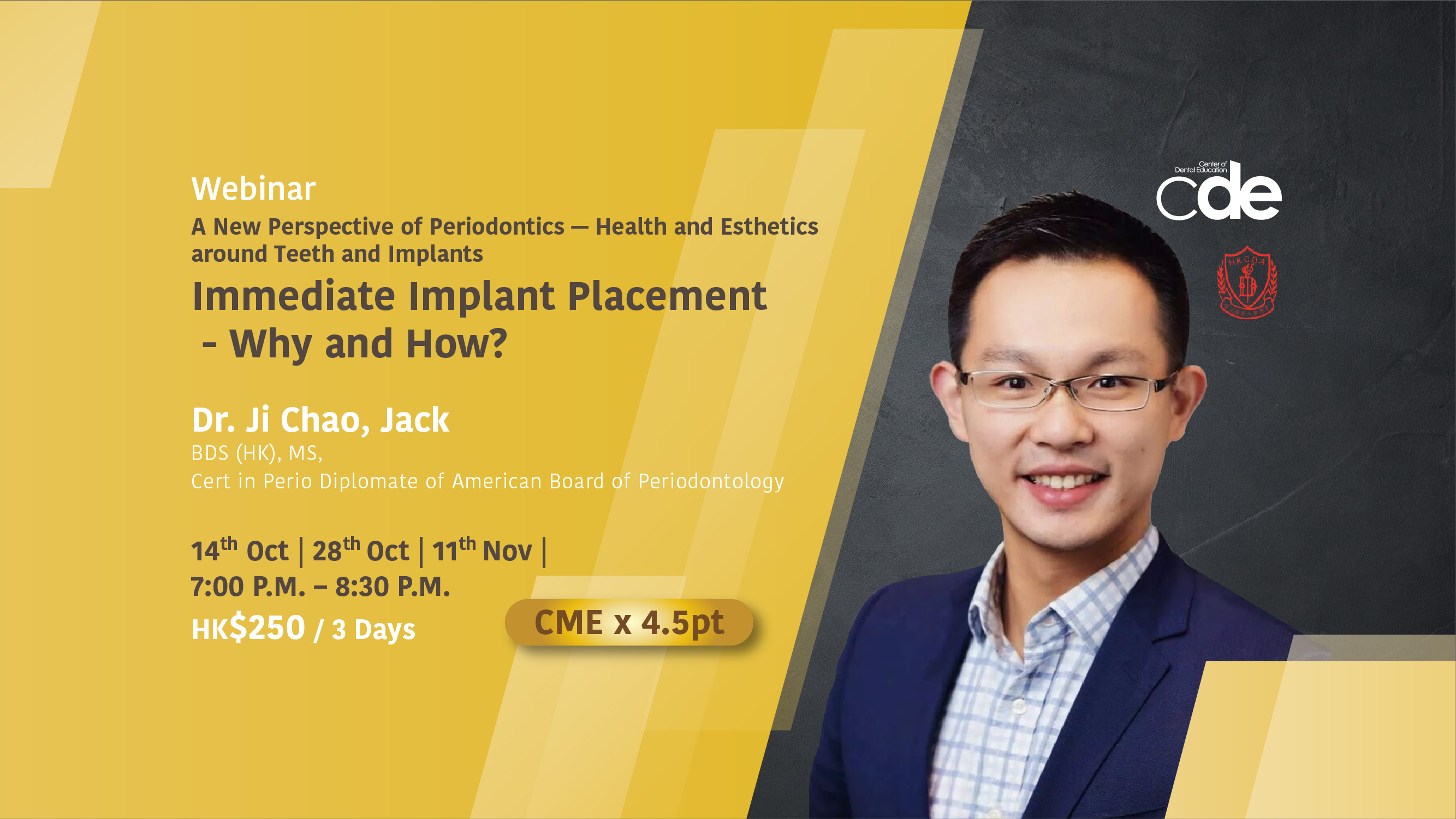 Webinar 1:  2020-10-14 , 7:00 P.M. - 8:30 P.M.
Immediate Implant Placement – Why and How?
Dental implant has enhanced the prosthetic treatment in dentistry since the discovery of osseointegration. Conventional delayed implant placement and loading protocol involves prolonged treatment time and multiple surgeries. Immediate implant placement at the time of tooth extraction offers fewer surgeries and shorter treatment span with similar implant survival rate.
The protocol of immediate implant placement is not only about the timing of placement, and its benefit goes beyond the treatment time, with better emergence profile, improved esthetic outcome and higher patient satisfaction. The webinar will share the presenter's experience in the immediate implant placement and bring ideas in contemporary implant treatment in both anterior and posterior regions.
https://www.cde.hk/courses/104
Webinar 2:  2020-10-28 , 7:00 P.M. - 8:30 P.M.
Coverage of Exposed Root Surface in a Biologically Oriented Approach
Exposed root surface poses multiple clinical problems, including tooth sensitivity, unpleasant esthetics and increased risk of caries. The diagnosis of gingival recession indicates its most appropriate treatment in a biologically oriented approach by covering the exposed root with soft tissue graft. The webinar will discuss the diagnosis of gingival recession, the predictability of soft tissue graft and the choice of different surgical techniques.
https://www.cde.hk/courses/105
Webinar 3:  2020-11-11 , 7:00 P.M. - 8:30 P.M.
Diagnosis and Treatment of Gummy Smile from A Periodontal Aspect
Gummy smile is one of the commonest esthetic concern of patients. A correct diagnosis to find out the underlying etiologies is crucial as to decide which treatment is to be adopted. With different etiologies of gummy smile, a multidisciplinary treatment approach is usually needed. From periodontal aspect, an understanding of the biologic basis behind crown lengthening procedure helps to achieve a satisfactory outcome with long-term stability.
DATE

2020-10-14
2020-10-28
2020-11-11

TIME

GMT +8
7:00 pm - 8:30 pm

LOCATION

Zoom Online Platform

PRICE

HK$250